9-11-2001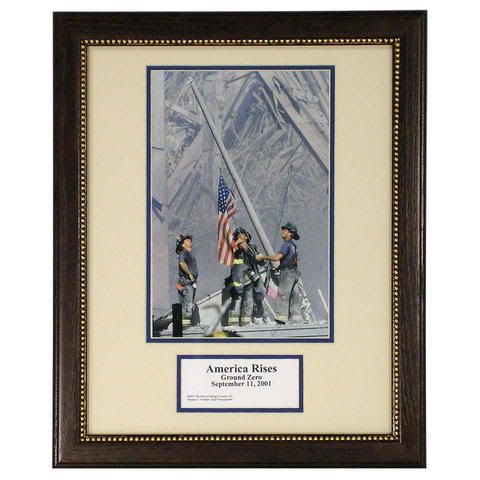 The enduring photo for Americans of 9/11 will not be the images of catastrophe.
Instead, the image of the three New York City firemen hoisting the American flag at Ground Zero just hours after the worst-ever attack on U.S. territory remains the most enduring image from that horrific day — and is among the most inspirational tableaux in the country's history.
The historic photo, taken by Thomas Franklin of The Record of North Jersey, conjures up two of America's most moving battle icons — the victorious World War II flag-raising at Iwo Jima and the National Anthem's defiant lyric celebrating the country's resiliency under attack: "… the bombs bursting in air gave proof through the night that our flag was still there."
http://shop.newsmax.com/shop/index.cfm?page=products&productid=191&s=al&promo_code=6A08-1